I am the Digital Scholarship Librarian at UC San Diego, where I facilitate the Digital Humanities Research Group.
My work focuses on using digital tools and social practices to make education and knowledge production more democratic, collaborative, and publicly engaged.  [Read more about me . . . ]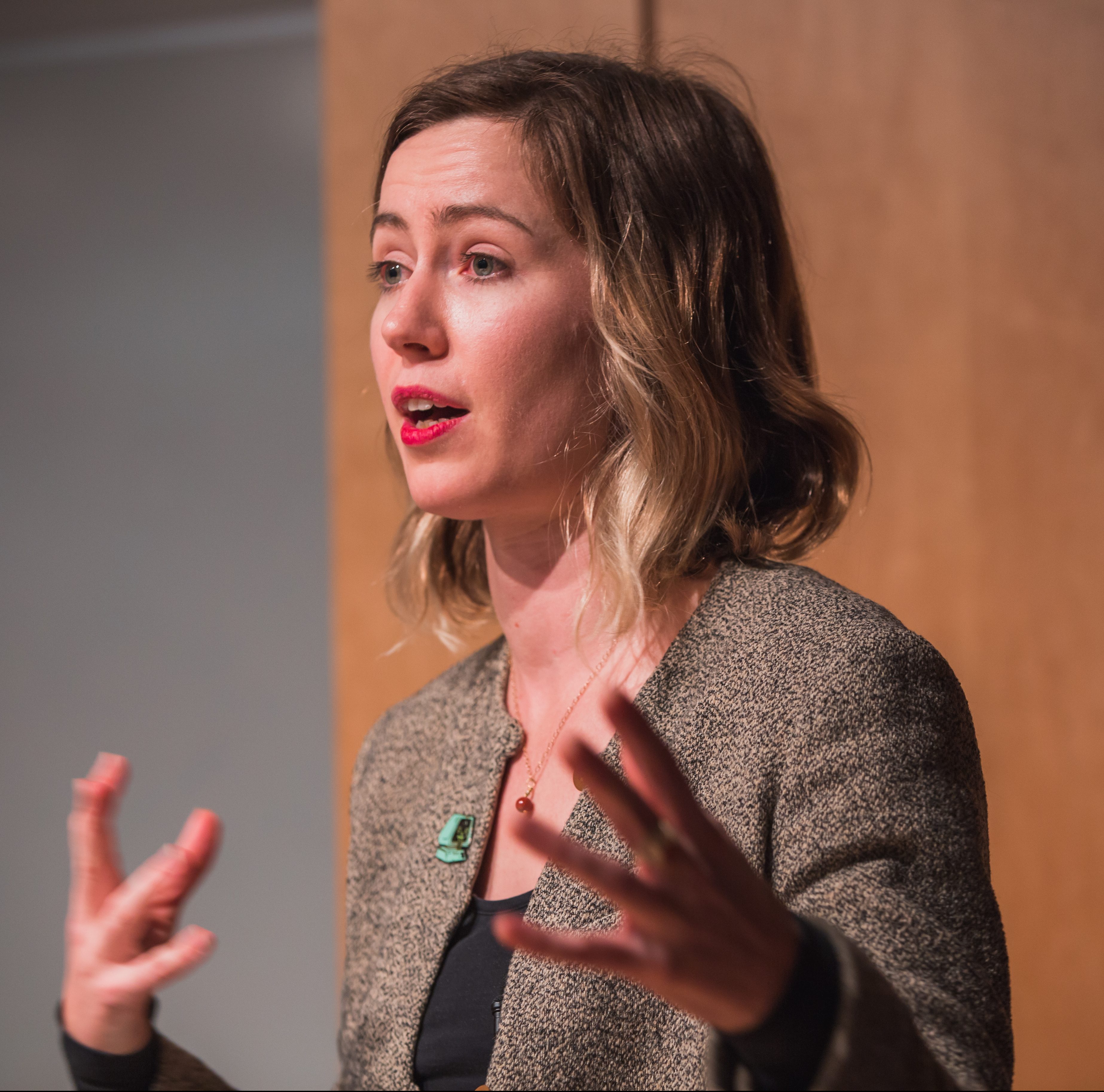 Networks for us, by us: Participatory design for a San Diego Digital Commons It's often taken for granted that everyday users should have little say in the design…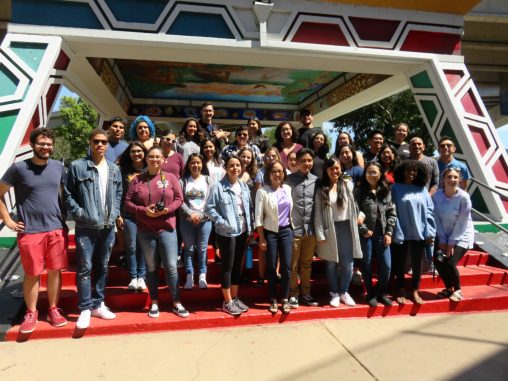 UC San Diego's Race and Oral History Project gives students a central role in documenting the histories of the diverse communities that make up our city.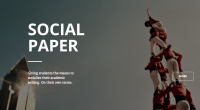 A global commons for students to network in-progress writing and feedback across disciplines, institutions, and publics. The following is a grant proposal written in October 2015 soliciting funding from…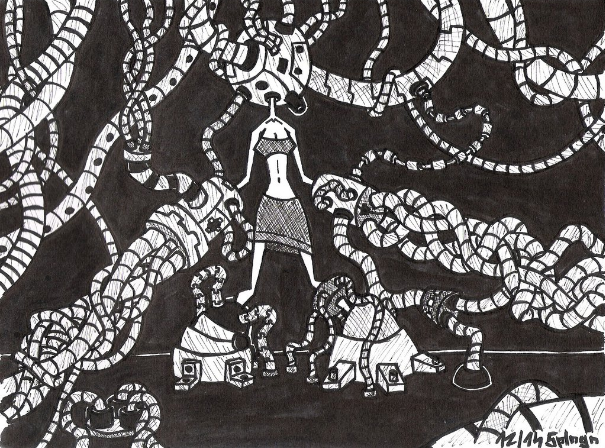 I use "participatory infrastructure"  here to signify digital infrastructure whose mechanisms are transparent to its user community, whose user community is able to critically assess the ways in which it affects and mediates their community, and which is designed to invite continued development by that user community. Participatory infrastructure requires open technical protocols and social organization that encourages all users, regardless of expertise, to participate in discussions regarding that infrastructure's ongoing development.
In an age when "sharing" is as easy as pushing a button, student papers are still largely written for the audience of a single professor. By denying students…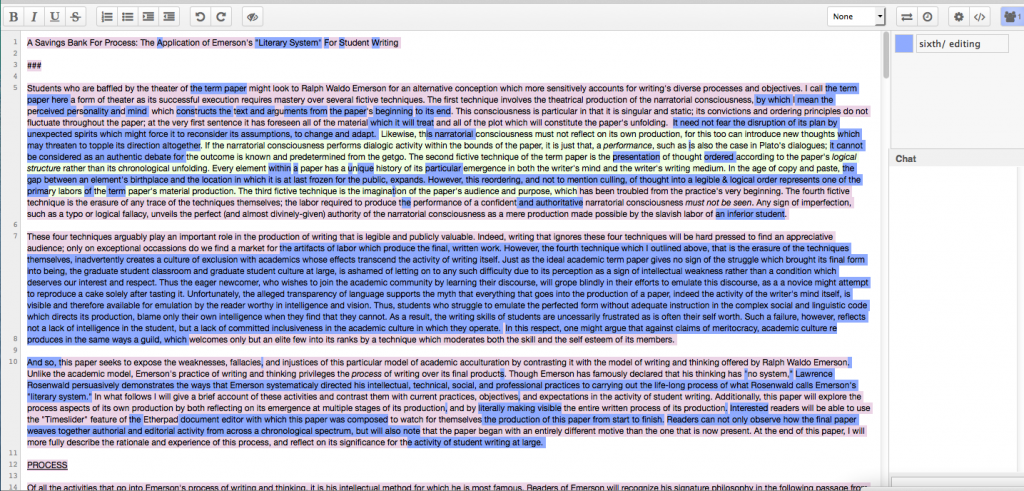 As part of my ongoing praxis-oriented research in writing technologies, I used Etherpad, an online word-processing platform, to record the entire process of writing a paper on Ralph…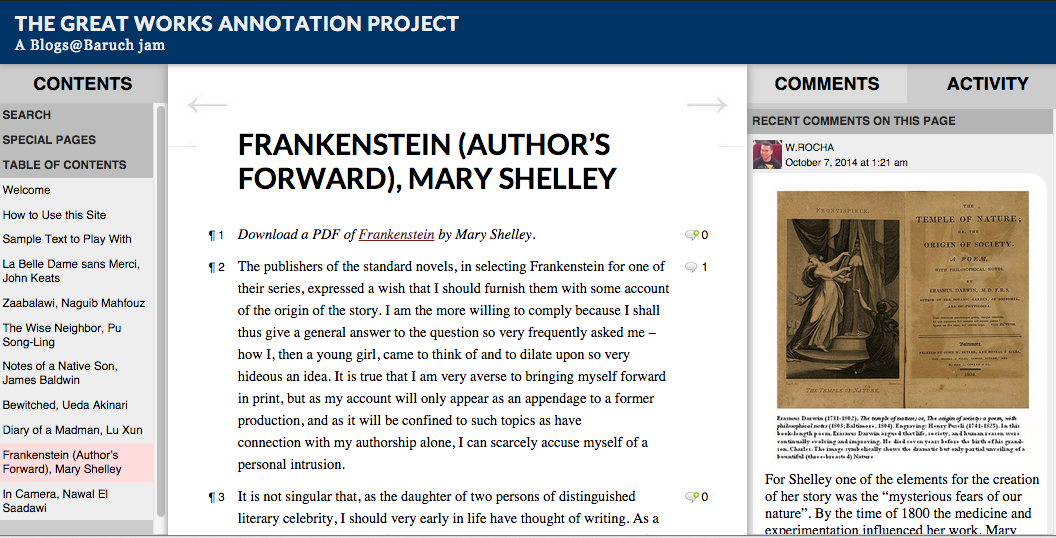 I served as facilitator and consultant for The Annotation Project at Baruch College, an ongoing program which utilizes digital annotation tools in undergraduate literature courses to enable students to collaboratively…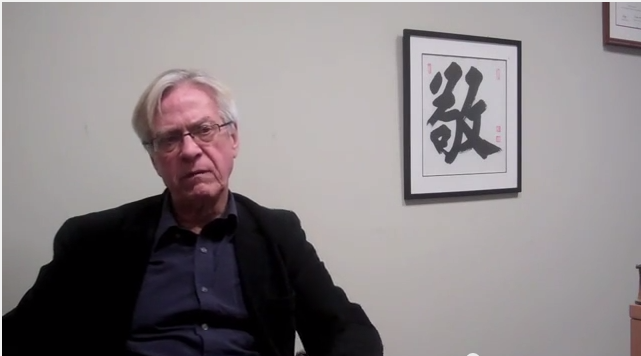 During my first year as a Mellon Interdisciplinary Science Studies Fellow, I developed and carried out a video project that interviewed professors and students about their interest in science studies,…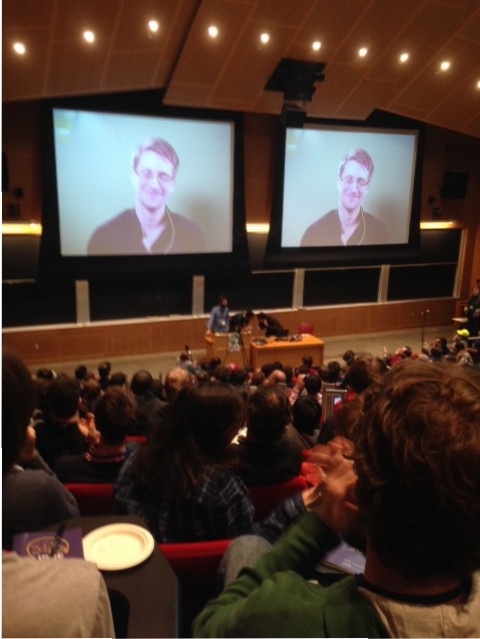 Could a free software movement within higher education enlarge freedom for software culture and the global student body alike? Here I suggest one possible path and make a plea for support.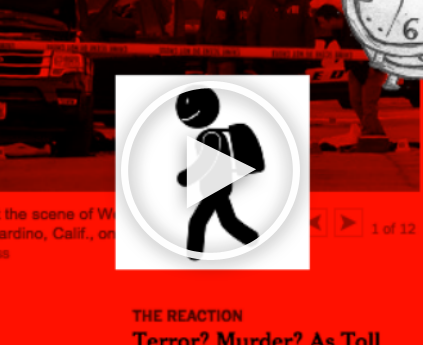 "Knowledge Productionz" was created on the day of the 355th mass shooting in America of 2015, and was made possible through the skills and encouragement obtained at a Code Liberation game design workshop hosted the night before.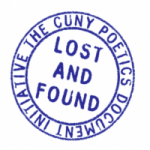 I worked with Lost and Found: The CUNY Poetics Document Initiative to help imagine ways they might use and develop digital tools for archive research, editorial communication, publishing management, and…